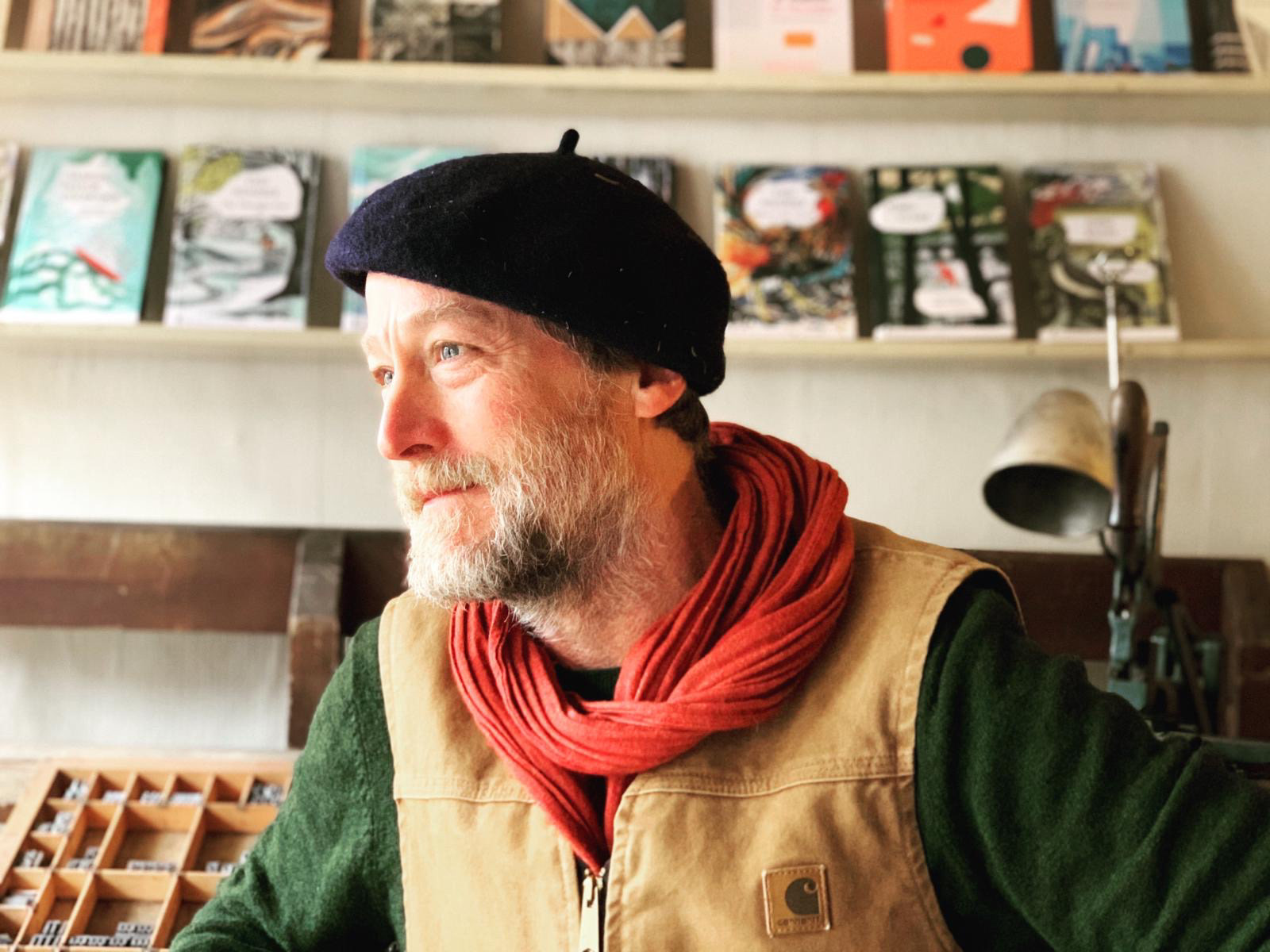 Producer of letterpress cards, prints and ephemera, chapbooks, artworks and sundry curiosities; my home is in the borderlands of England and Wales.
For 15 years I created a diversity of booklets, chapbooks, call them what you will – some of which can be seen here under the name 'Colva Books' – until we moved from Colva (Radnorshire that is, not Goa) and the name no longer fitted. The current incarnation, from 2016 – fallowpages / fallowpress – came after a visit to Harmas, the home of the naturalist Jean-Henri Fabre from 1879 until his death in 1915. 'Harmas' means, in Provençal, a plot of uncultivated land, and indeed, Fabre used to keep a strip of just that in his garden to see what turned up. The name seemed a good fit for my various odds, ends and excursions, which often make use of chance finds and unexpected arrivals, so 'fallowpages' it is. Nowadays I mainly concentrate on letterpress work on my Adana 8x5.
Some years earlier than this, I lost whatever lingering Hampshire vowels I had through 12 years of teaching, mostly EFL in various parts of the world. Later, I spent 12 years happily writing and podcasting on the various backwaters and byways of cinema while working for MovieMail, where I also subbed the monthly film catalogue into shape. Some of the longer articles I wrote can still be read at
bythebluestofseas.blogspot.com/
while my old site for Colva Books is still extant and can be found at
colvabooks.blogspot.com/
Apart from a few of the earlier Colva Books, nearly everything on the site comes in multiple copies and is available for sale; it's only a sort of internet-induced lassitude that has prevented me from listing prices (moderate and reasonable) and paypal links, so please do contact me if anything strikes a chord. I also have a regular monthly market stall in Hay-on-Wye and can be found in the Butter Market there on the 3rd Thursday of each month.

I can be found, variously, at ...

07508 030809
ghobbs360 at gmail.com